Somewhat optimistically I bought a pair of non maternity leggings yesterday, black and stretchy in a size medium. They looked perfectly fine when I held them against myself and declared to Ports (husband) that there was plenty of room for my favourite womb lodger. However, on slipping one foot in to the first hole this morning I quickly realised that these were going to need to be 100% spandex in order to move them from my ankle to above my knee and were to be put a side for a little while, and I smiled, widely. I cannot believe how lucky I am to be pregnant, even just writing the words feels magical but surreal.
I will do another post on my pregnancy story soon, but back in October 2015 , having not even started trying to get pregnant, I had been told in no uncertain terms (without any tests, let me add) that when I did want to eventually get pregnant I would be needing every bit of help I could get as I was not only Type one diabetic, but I was 28 AND didn't have regular periods and therefore in his (gynaecologist) eyes didn't ovulate (one every 21-30 days non the less seemed pretty regular to me).   Anyhow, I should really track that gynaecologist down because by telling me that I was basically one big walking contraceptive pill has led me to be a mummy-to-be without any pre-planning and expectation.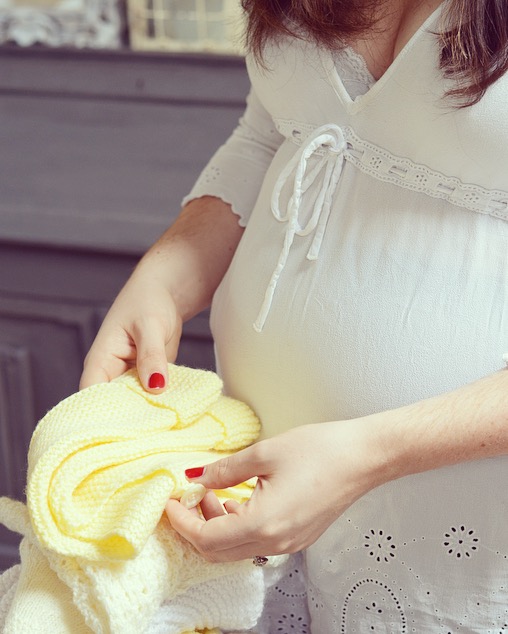 So we're now nearly 6 months in to pregnancy and every morning I strip off and skip in to the bathroom to have a look at my growing bump.  I am proud of my vastly changing body, the fact my boobs are now 3 cup sizes bigger, sporting protruding veins that I've only ever seen on pregnant cows. I won't even begin to discuss my cracking nipples (when I say cracking, I mean literally, the skin is cracking). I am well and truly embracing the new lumps and bumps and why wouldn't you? You are currently nurturing the most precious cargo that you will ever carry, a gift that should be cherished! I think some women forget how lucky they are to be pregnant. How so many other women would long to be in their position having spent years exhausting every available option.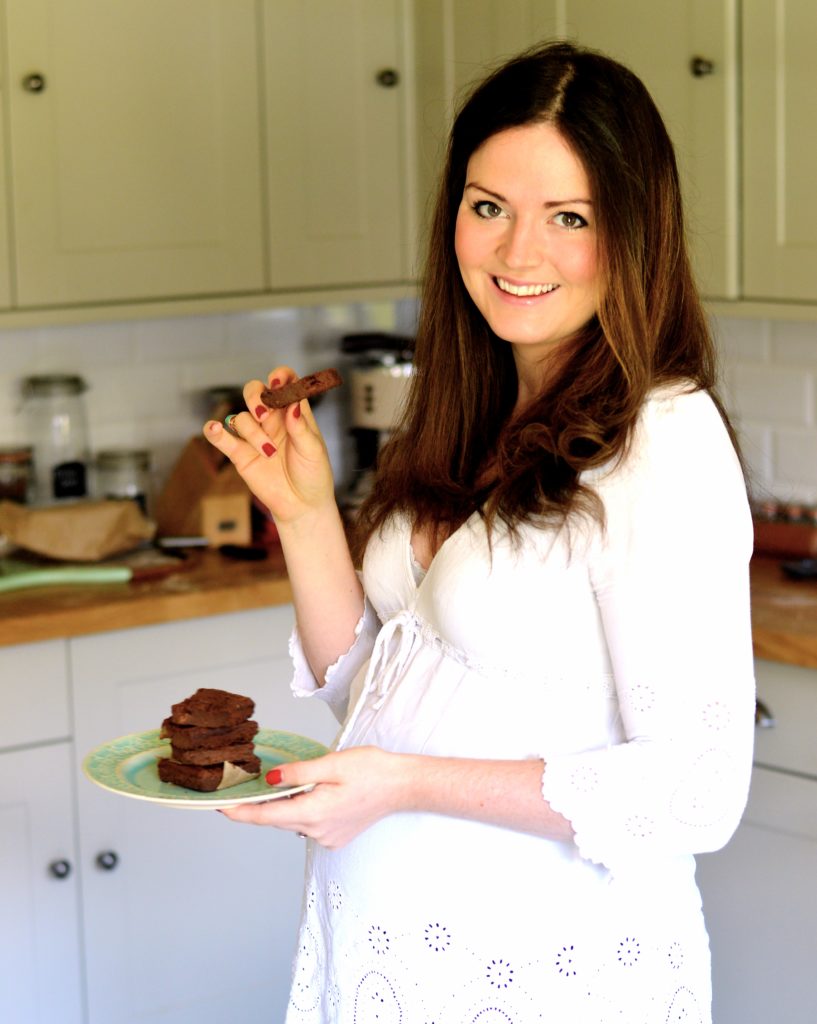 My knickers no longer fit, they just disappear, and so I sent Ports off on a knickers mission when he was having a lengthy MOT on his car the other day. He attempted to FaceTime me whilst in the underwear section of the store which in hindsight probably wasn't the most sensible option. All I could see was his gorgeous face with a rather burly security man coming up behind him. Needless to say, I left it down to him to choose the knickers, half expecting him to come back with some optimistic lace ones. However, on his return, my boy had certainly succeeded with finding knickers that fitted. In fact they fit so well that I can currently pull them up to my armpits, but I must say they are jolly comfortable. I'm sure, in the next couple of months they will rapidly shrink as my bump grows!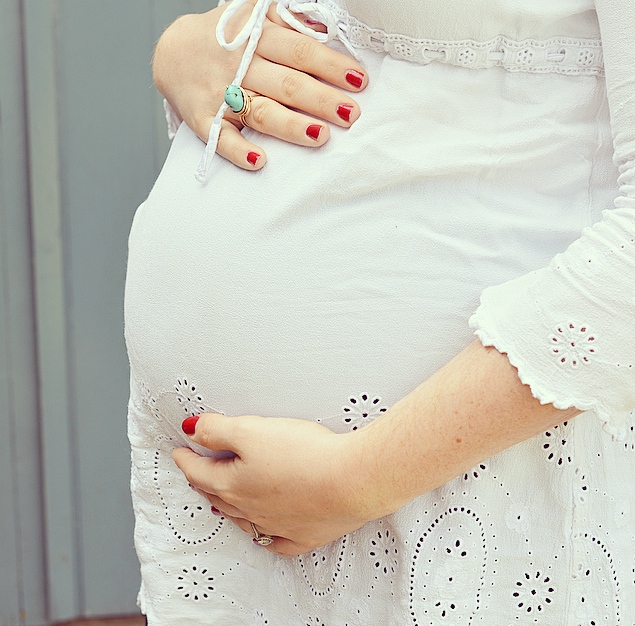 As you can imagine, I have become obsessively interested and have spent a lot of time lately on the internet looking at pregnancy blogs / forums etc; how women have coped with pregnancy and diabetes (there are SO few blogs on this), how Hyperemesis Gravadarum has effected pregnancies and a multitude of other things women go through whilst pregnant. Everyone has a different story to tell and I just love reading them.
However, I am getting completely SICK of the amount of blogs I have read with women moaning about losing their size 8 figures, I mean seriously? What do you expect? That the baby's just going to grow in one of your gym honed six-pack muscles? It's incredibly shallow, self-indulgent and quite literally darn boring! It offers absolutely no help or support for other women suffering with actual pregnancy ailments- and how are you supposed to relate to someone complaining about their baby making them fat? As you can tell, (and feel free to calling me hormonal.. but) I am so baffled by what some people view as their biggest problem. The first thing on my mind during most hours of the day is that the baby is ok and that I am doing every single thing in my power to keep it and myself healthy. Perhaps having a Type one diabetes diagnosis 11 yrs ago, and living with it on a daily basis and being categorised as a "High Risk Pregnancy"  has made me more acutely aware of how precious life is. But isn't that all every mother should want, her baby to be HEALTHY?
I will leave it there for now but as always, thank you for your support, comments and kindness. (scroll down for my 22 week update!)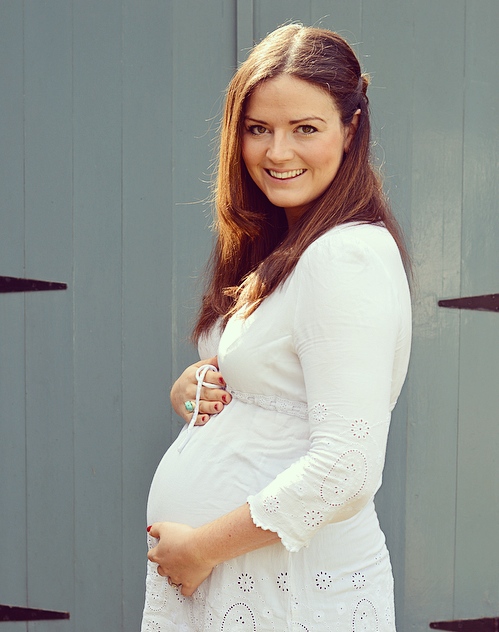 ---
22 Week Update:
Weight: I am now officially just 1 kg (2.2lbs) less than my pre-pregnancy weight, but my body shape is so different to what it used to be, having boobs and bump is a huge novelty.
Bump: Bump feels huge and solid! The midwife says it all looks and feels normal though.
Symptoms: Sneezing (constantly), small nose bleeds, bleeding gums (when brushing teeth), emotional, bruising REALLY easily, lots of energy, occasional stabbings in my lower left and lower right side.
Sickness: Two days this week I woke up with really bad nausea that lasted all day, but compared to what I endured during the first trimester it was easy.
Cravings: None! But I can't eat meat (other than chicken) or be around the smell of coffee still.
Baby Movement: More and more! Especially first thing in the morning when I am lying still on my back, it's the most incredible / surreal feeling.
Next scan: 24 weeks- a special scan for diabetics to check the heart in a really detailed way.
Stretch marks: None, yet!
Belly button in or out? In, but it is SO wide and stretched now and literally resembles a hot tub!
Maternity clothes: A couple of lovely tops my mummy bought me, some huge knickers Ports bought me (!!) and one pair of maternity black leggings from H and M which have been a life saver, I really need to buy another pair! I am still wearing most of my clothes and am living mostly in leggings, long vest tops, sports bras and cardigans.
Exercise: Pregnancy yoga once a week. I'm also trying to find half an hour a day just to sit quietly and stretch and breath to try to focus for what lies ahead. I am also doing hill walking most evenings when P gets back from work as it's so good for my blood sugars and makes me feel well.
Blood sugars: Lots of hypos (lows) still (my whole pregnancy has basically been one massive hypo). Pump malfunctioned last week and gave me an hour of highs which worried me so much, but managed to get sugars back down and since then they've stayed low. My HBA1C is 4.5%.
Medication: Other than my insulin I am taking 75mg Aspirin a day (which is prescribed to help reduce chances of pre-eclamsia), I am also taking a calcium / vit D tablet (also prescribed) and a pregnancy vitamin tablet once a day.
Baby buys: Nothing notable yet, but my mum has made SO many beautiful knitted tops / jackets / hats etc….she's so talented and literally has whipped out a whole wardrobe so quickly! They are incredible. She has also given me so many clothes from when my brother and I were little and toys so we are looking much more prepared than we actually are!  We have been looking in to travel systems (buggy, car seat etc) and cots- but everything literally costs a small mortgage, how do other parents do it?!