Over the last couple of years I have been lucky enough to work with some well known companies and brands as well as some of the most up and coming brands hitting the health food industry. I have created tailor-made recipes, featured products, done giveaways and some product and food photography.
Recipe development is my main passion and certainly the reason why I blog. My speciality is creating health friendly recipes, free from gluten, grains, refined sugars and processed food. Many of my recipes are catered for Paleo as well as some being Vegan, Vegetarian.
Some of the brands I have worked with include: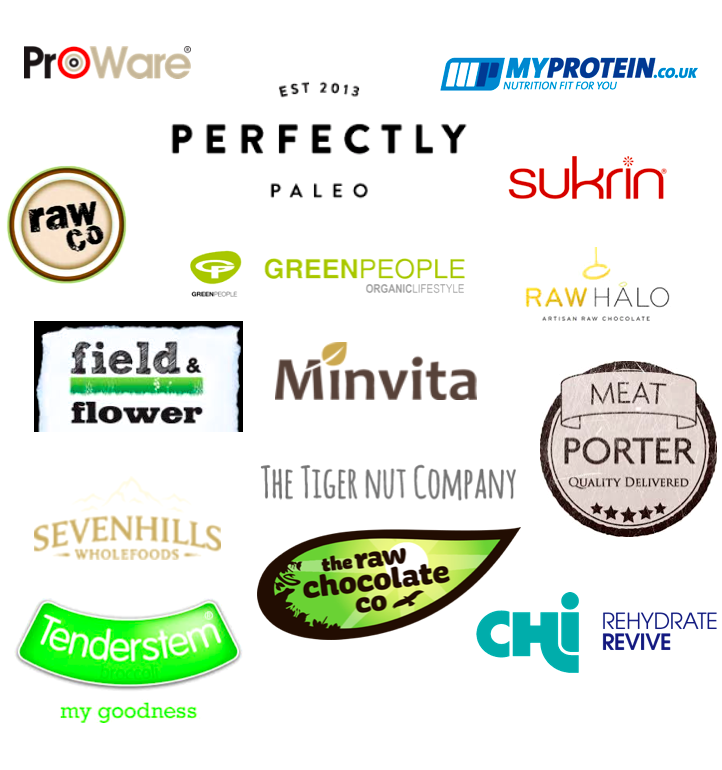 I have been featured in the following magazines and on websites.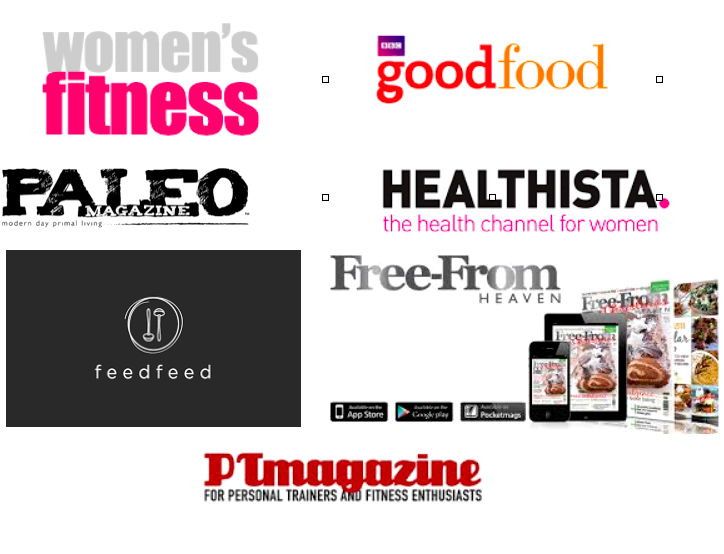 WORK WITH ME:
Paleo Cooking (One on one or groups of up to 5) – Cheltenham or Cotswolds
Recipe development and creation
Product reviews (from ingredients, drinks to kitchenware and lifestyle)
Nutritional advice / diabetic advice (* I am not a dr but have lived as a T1D for 12 yrs. I have an HBA1C of 5% and understand what does and does not work for my blood sugar)
Food Photography
Brand Photography
Sponsored posts: If you'd like to share relevant content that you think my readers would love, please contact me. Please note, I only accept a few sponsored posts and only if they are in fitting with my blog and ethos.
Over the last few years I have built up a good rapport with a number of clients, those that need support and those that need dietary advice.
If you would like help on diet specific tailor made recipes, magazine features, food photography, brand photography featuring your product or if you are a PR agent then please fill in the form below detailing what you need and the time scale and I will respond within 24 hours.
If you would like my latest social media statistics or my blog reach please contact me.
In the mean time I look forward to working with you!
Emma x