Description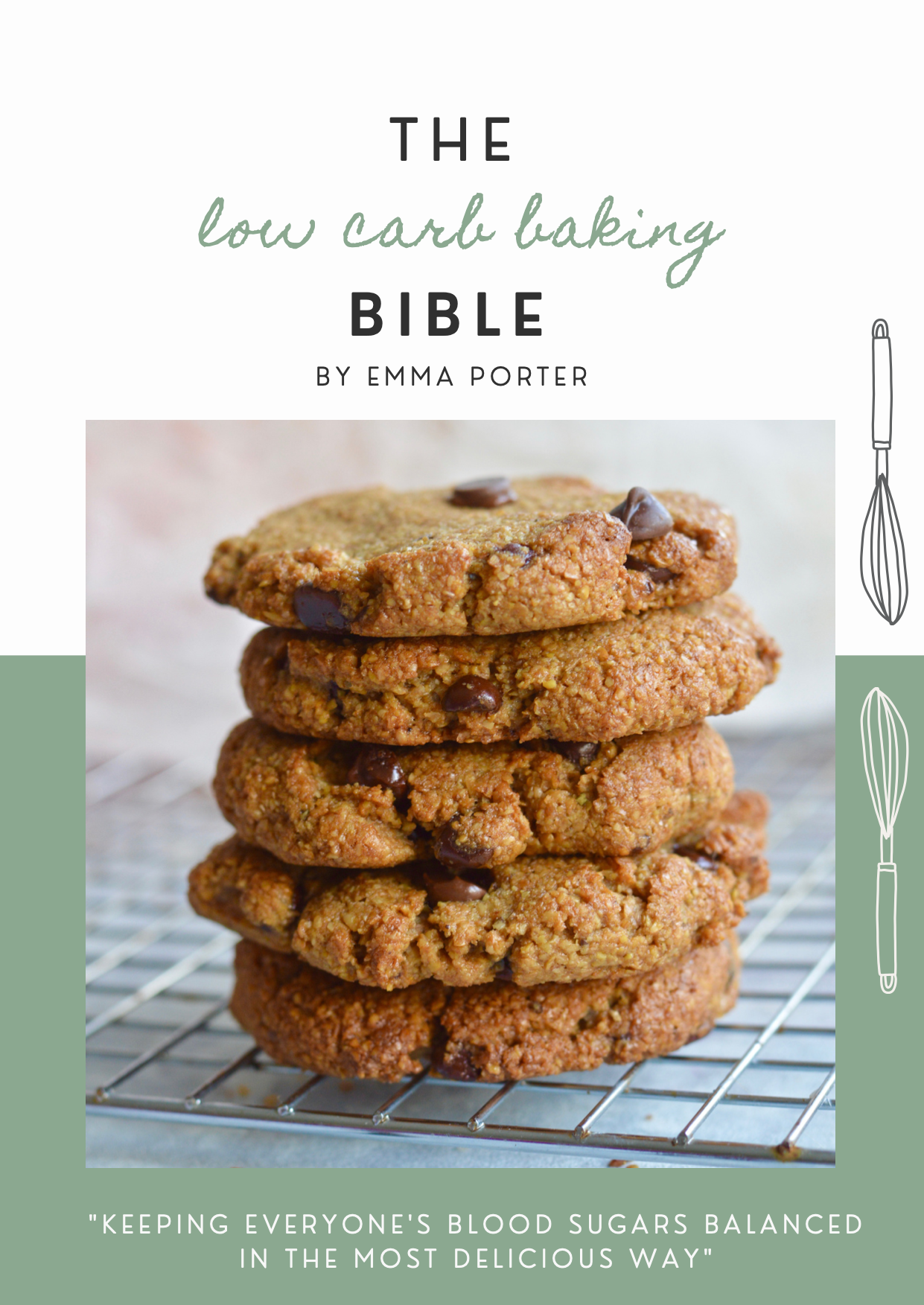 Hello and welcome to The Low Carb Baking Bible. This low carb baking ebook is filled with 24 delicious baked recipes that are low in carbs. Written by me, a type one diabetic, for those living with diabetes.
Included in the ebook is information on baking, living a low carb lifestyle, sweeteners vs sugar, ingredients, a baking section on using gluten and yeast and then all the recipes too.
Filled with photos of my girls, the two who live this lifestyle with me. For years type one diabetes was such an uphill struggle. Trying to follower the guidelines by eating a higher carb diet being on a permanent blood sugar rollercoaster that left me very unwell as the years went by.
This is a book not of struggle but of celebration and triumph. It is for anyone who wants to find an easier way to keep their blood sugars balanced. Written by me, someone who lives 24/7, 365 with type one diabetes, so the very best guinea pig for knowing how food affects blood sugar. For those living with diabetes, PCOS, insulin resistance, their friends, families, this book will hopeful unite and make gatherings less of a food challenge.
Recipes include: chocolate chip cookies, baked vanilla cheesecake, double chocolate muffins, sausage rolls, white bread rolls, cinnamon buns, cheese straws, tortilla chips and many many more.
For those who purchase there will also be access (in the book) to a private Facebook group so that everyone purchasing can share tips on their baking experiences from around the world, places to source ingredients, things you changed….
---
Is this book suitable for coeliacs? The book contains 4 gluten based recipes. The other 20 are totally gluten and also grain free.
Is there nutritional information included? Yes! There is calories, fat, carbs and protein and they are broken down into serving size, or for things like the cheese straws, muffins, bread they are per slice / per item etc.
What are your measurements in? Grams, ml and tablespoons / teaspoons. I have also included an oven conversion chart.
Does it contain nuts? Most of the recipes in the book can be made nut free and there are suggested alternatives.
Is the book egg free? No. Eggs appear in most of the recipes and I haven't been able to try egg replacements. If you are happy to use a replacement and confident then you could always give it a go.
How long is the book? 128 pages.
Once purchased, there will be an automatic download link (please open and SAVE THE LINK). You will also receive the download link via email. If you do not, check junk files. If you haven't received within 30 mins of purchase message me and I will get it sent again ([email protected]).
You can then open it and save it to your phone or computer. The link is for life. It is unique for you and you only. 
Lastly, please do review if you enjoy it, or share about it on social media. Let others know all about it! I would be so grateful.
Thank you.
Emma
---
This is a single purchase which has been copyrighted. Please do not forward on, copy any of the material or use any of the photos without contacting me and getting authorisation.