This could quite possibly be one of my favourite recipes to date… and one I have been so excited to share with you all since I created it a few weeks ago. As with all my recipes I always try them at least 3-4 times before I publish to make sure that it's completely fool-proof. This recipe takes gluten-free, refined sugar-free and dairy free brownies to another level. They are fudgey, creamy and have the most incredible texture. I sent some in to work with my husband last week and the response was overwhelmingly positive, which made me so happy!
My secret ingredient in this recipe is aubergine… I know a lot of people love to add beetroot or sweet potato to brownies, but I recently thought, why not try aubergine? Aubergine's are not only low carb (2.2g per 100g) but they act as an amazing buttery substitute and give the brownies an incredibly moreish texture. What's more is that you can officially say you are definitely getting one of your five a day from your brownie!  These ingredients make a really big batch- but feel free to half them. I add a  little sweetener for sweetening them (erythritol or stevia), but if you would rather use sugar then muscavado is a good one and a max of 60g. You could leave all sweetener or sugar out from this recipe though.
Regarding the chocolate, I usually use 85% cacao- HOWEVER, I have also used 90% cacao which I really like but can understand might be too bitter for some people. If you want to add some chopped walnuts, pecans or even add in some raspberries then please do so!
3g carbs per brownie. Based on the recipe making 16 brownies with 85% chocolate and sweetener. If you are to change the % of chocolate or add sugar then please work out the carbs accordingly.
Double Chocolate Fudge Aubergine Brownies
The most incredibly moreish double chocolate fudge aubergine brownies. The aubergine is an amazing butter substitute and keeps the brownies moist and creamy. The consistency is thick and indulgent. Quite possibly my most proud recipe yet!
Author:
The Low Carb Kitchen
Recipe type:
Paleo, Whole 30, Dairy free, Gluten Free, Grain Free, Pudding, Dessert
Ingredients
240g aubergine, cubed and keep skin on
80g butter
200g chocolate (80% +)
Sweetener to taste (I suggest about 2 tbsp) or if you use brown sugar then I suggest 60g maximum
40g ground almonds
40g cacao powder
2 large eggs
1 tsp baking powder
Instructions
Pre-heat oven to 180° c
In to a pan place chopped aubergine and cover with water
Bring to boil and then simmer until soft (about 5 minutes)
Pop a glass bowl over the boiling water and melt the butter and chocolate
Drain water from aubergine (Don't worry that they've shrunk!)
Transfer chocolate mix and aubergine to food processor / blender and blend until smooth
Add in all the other dry ingredients (not the sweetener though or sugar) and blend until fully combined.
Taste the mix and add sweetener or sugar until you are happy with the sweetness!
Now add in eggs and continue to pulse until fully mixed
Transfer to a brownie tin (greased) and bake on 180°c for 20-25 minutes until fully set and the top slightly cracking
Best not to overtake. They are very fudgey!
Allow to cool and then transfer to a sealed tin / tub and eat within 3 days. You do not have to keep them in the fridge but if you do the consistency will change, equally delicious though. They will keep for up to 6 days in fridge.
You can cut them in to 14 medium.
Notes
They will last in a sealed tub for approximately 3 days.

if you put them in the fridge they will turn in to the most incredible chocolate fudge- a completely different consistency! 2 for the price of 1 ;o)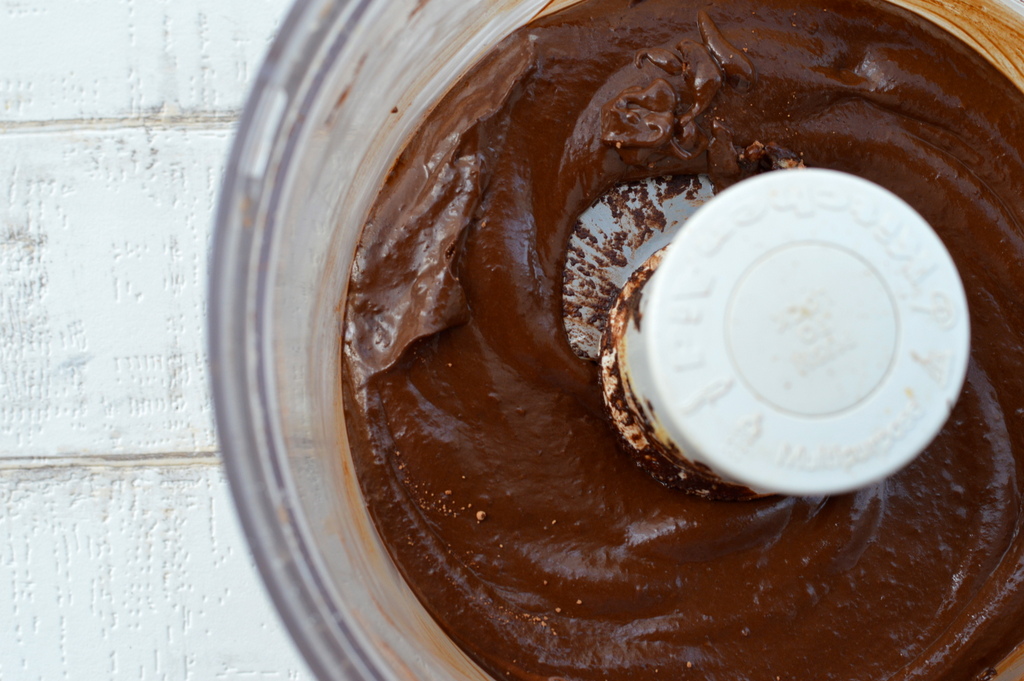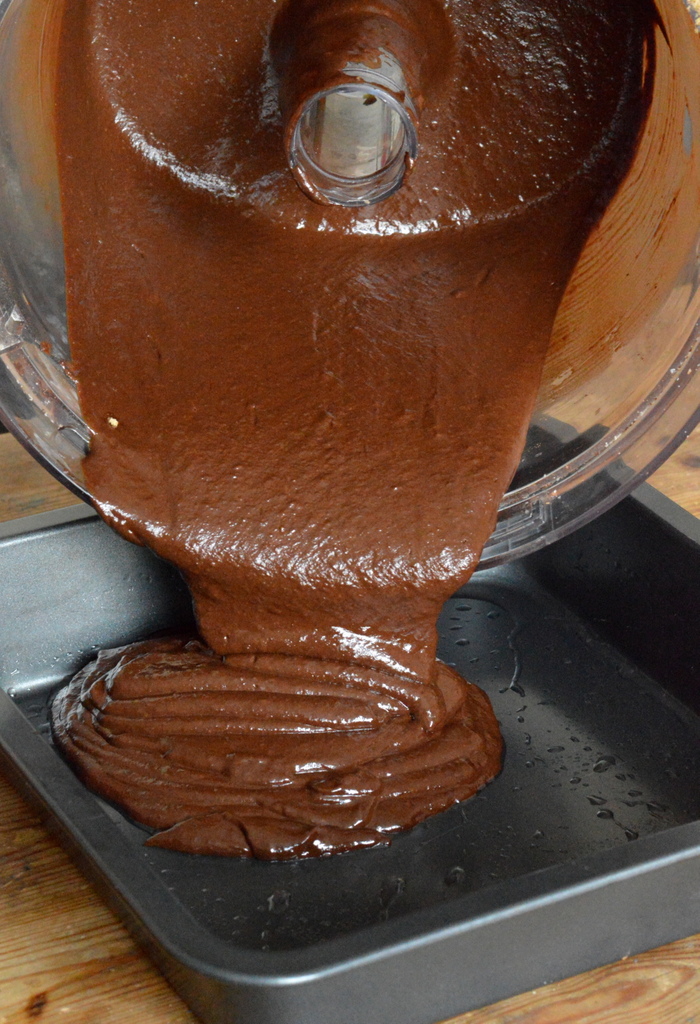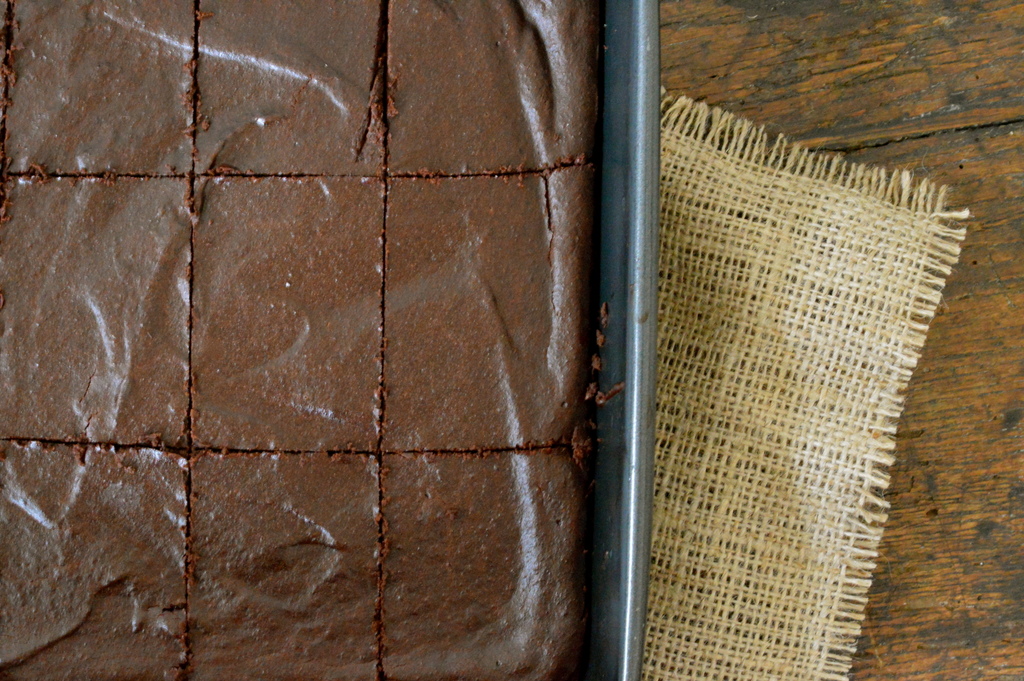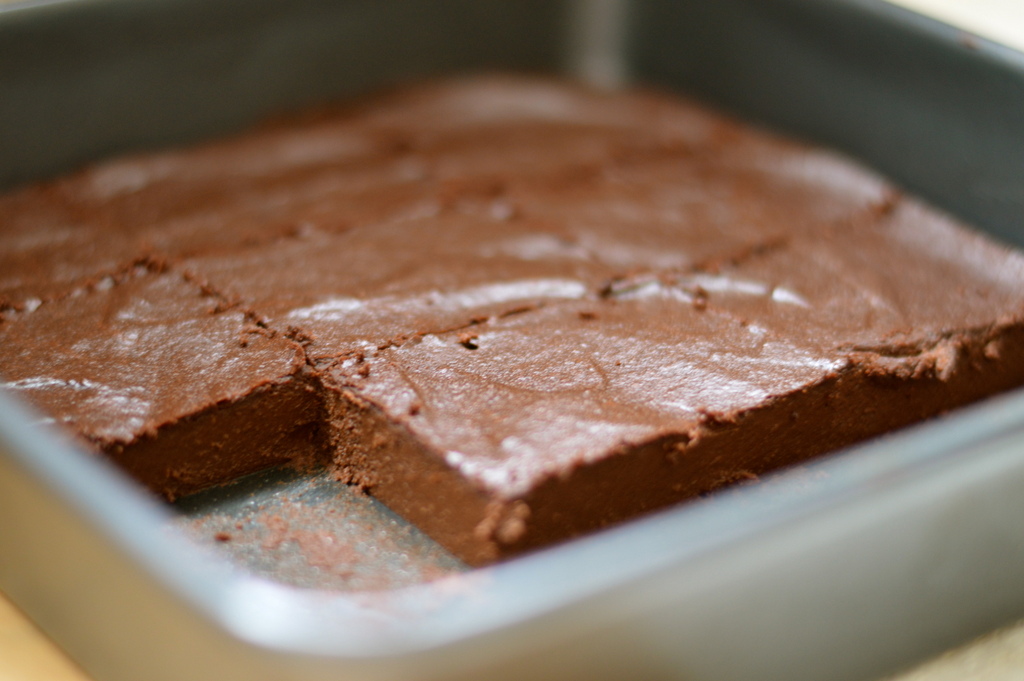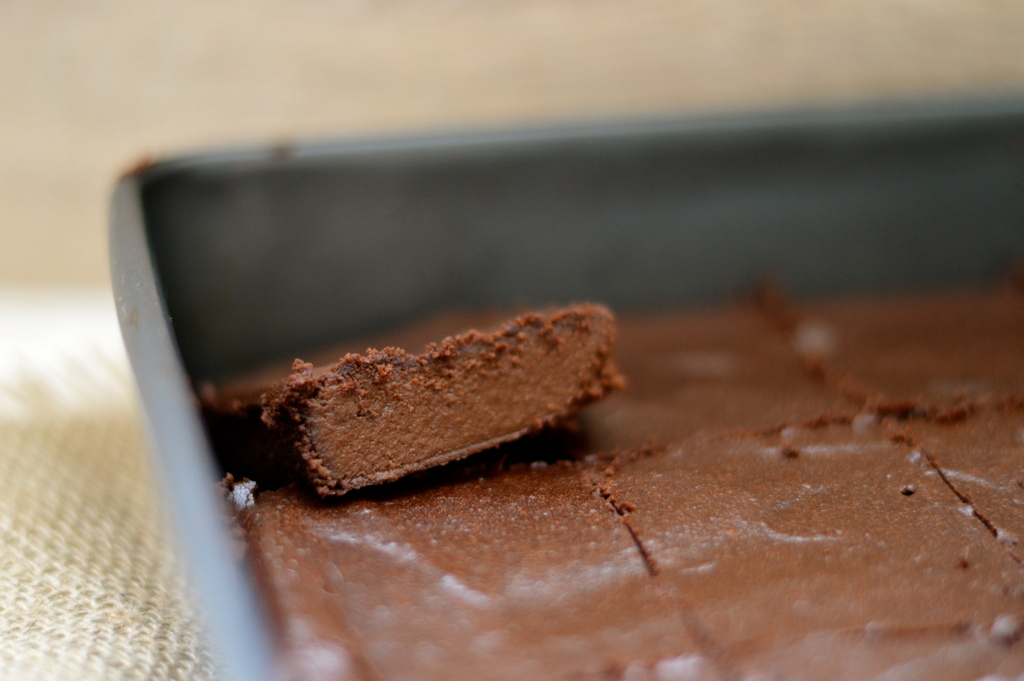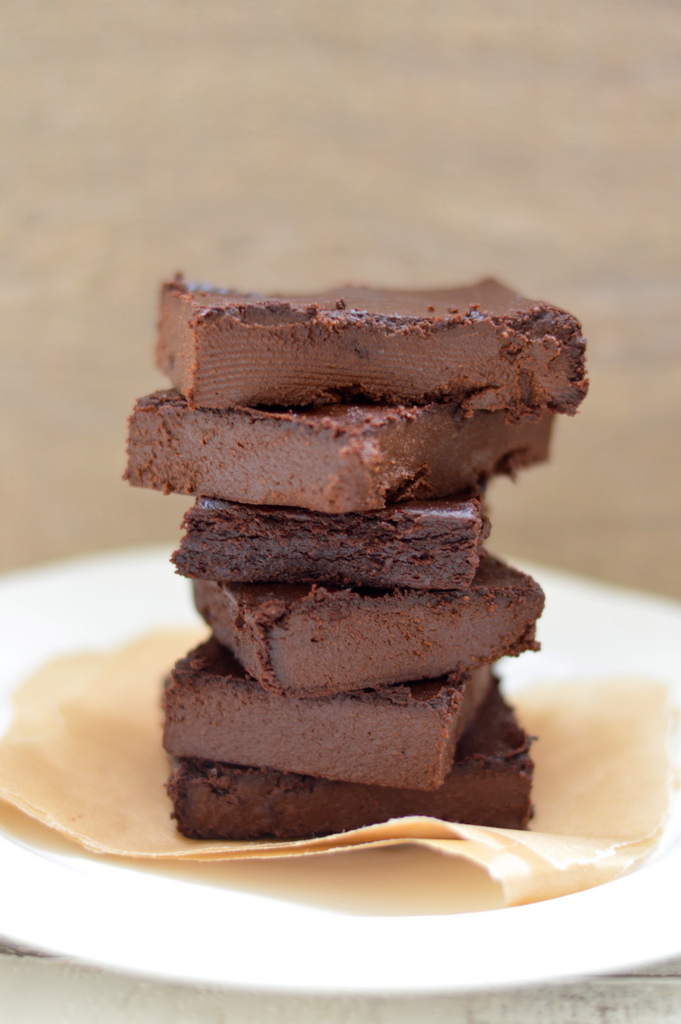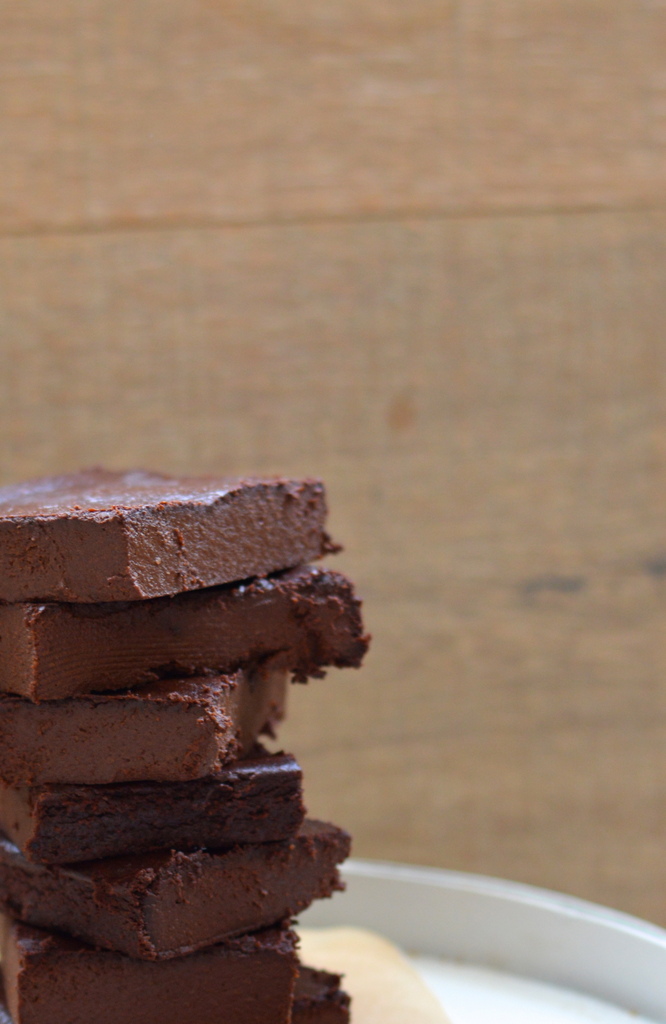 All recipes, design and photography copyright The Low-Carb Kitchen