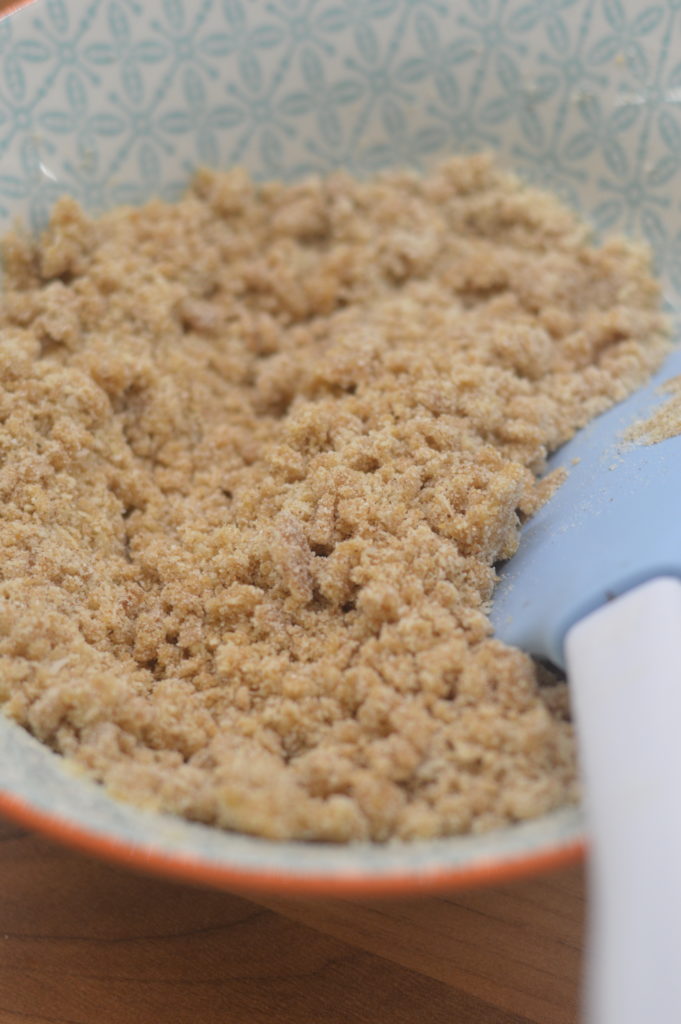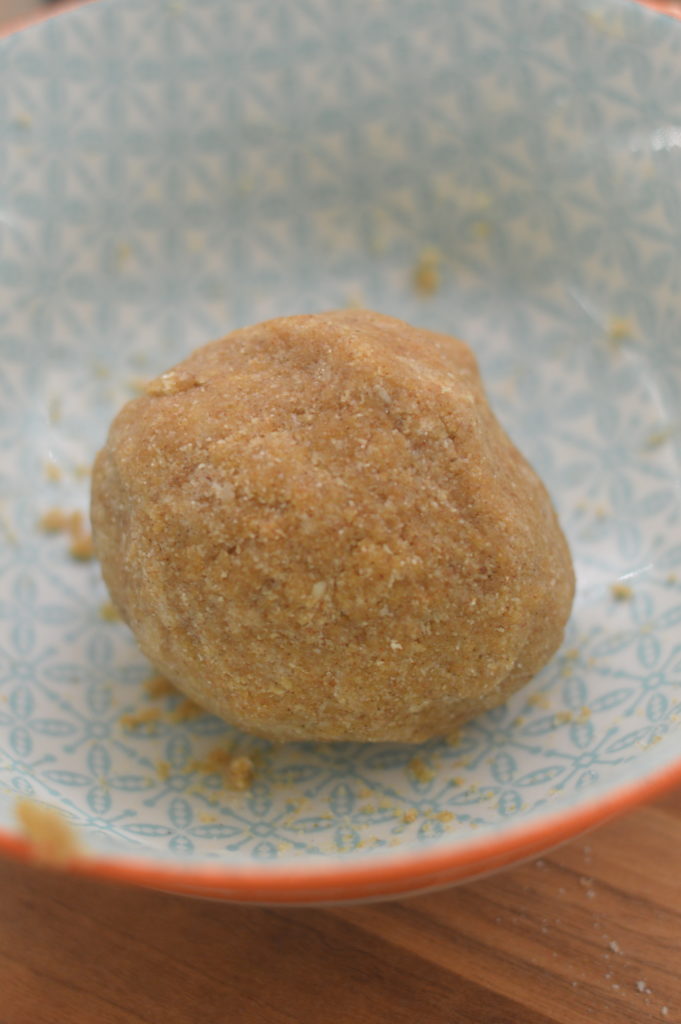 I recently asked my readers whether there was anything Christmas food related that they would like to see a low-carb alternative for.  The messages flooded in. Everything from eggnog and twiglets to brandy butter and turkey sandwiches. Low-carb mince pies appeared a grand total of 35 times so I thought this would be the first thing I would try.
I am thrilled with the result, and the face there are only 4g carbs per pie. Having never been a mince pie lover before, I can honestly say that these will now be a Christmas staple in my kitchen. As always, I have my loyal taste testers, my husband and my gorgeous girl, both of who have enjoyed many trial batches. I also tried them with a couple of builders the other day. They both enjoyed them. The funny thing is, when you tell someone that what they are about to eat is low carb, their facial expression suddenly changes to one of fear. Like that first mouthful is going to poison them. Both builders made that very expression, and yet all was fine! So much so that they took another each to have in their van on the way home. They said they were much "fruitier" than a usual mince pie, not as sickly sweet (i.e. no dusting of sugar on top). They loved the texture of the pastry and the fact there was "no orange peel". They said there was the perfect amount of "spice" and that they were perfectly Christmassy. So, all in all good comments, but what I will say is that if you are trying them you must appreciate that they are an alternative, low-carb version to the usual high sugar, high carb version, so they will taste different!
As a type one diabetic, we have insulin. That precious substance that keeps us alive and allows us to regulate our blood sugars as best we can. However, for years I used my insulin as a freedom pass to basically eat and drink what ever I wanted. Leaving me with a higher HBA1C, overweight, without regular periods (all symptoms of insulin resistance), and generally not feeling well (even thought, at the time, I thought I felt fine). I was on a blood sugar rollercoaster constantly. I lived by what the dieticians had told me to eat "high carb, low fat", "enjoy everything in moderation", "enjoy treats"…..because at the end of the day "you can eat what ever you want as you have insulin". True. But, the information, food, drink and attitude was quite literally poisoning me. 
Nowadays, I do still succumb to the occasional treat, but I am incredibly mindful of what I am putting in my body and the effect it will have on my blood sugar. I react to insulin much quicker- where my insulin to carb ratio used to be much higher, it is now very low. I do still have some swings occasionally (what t1 doesn't?) but they are much smaller (when once a high would be 27/28 mmol, a high now is 9/10mmol) and much of that is because I don't consume high sugar / carb foods. The highs for me are usually stress / adrenalin / time of the month related! I take much smaller doses of insulin and my weight is currently at the lowest it has been in quite a long time, which feels good. 
For 23 low-carb / Keto/ grain-free and gluten-free Christmas recipes, check out my festive e-book, here.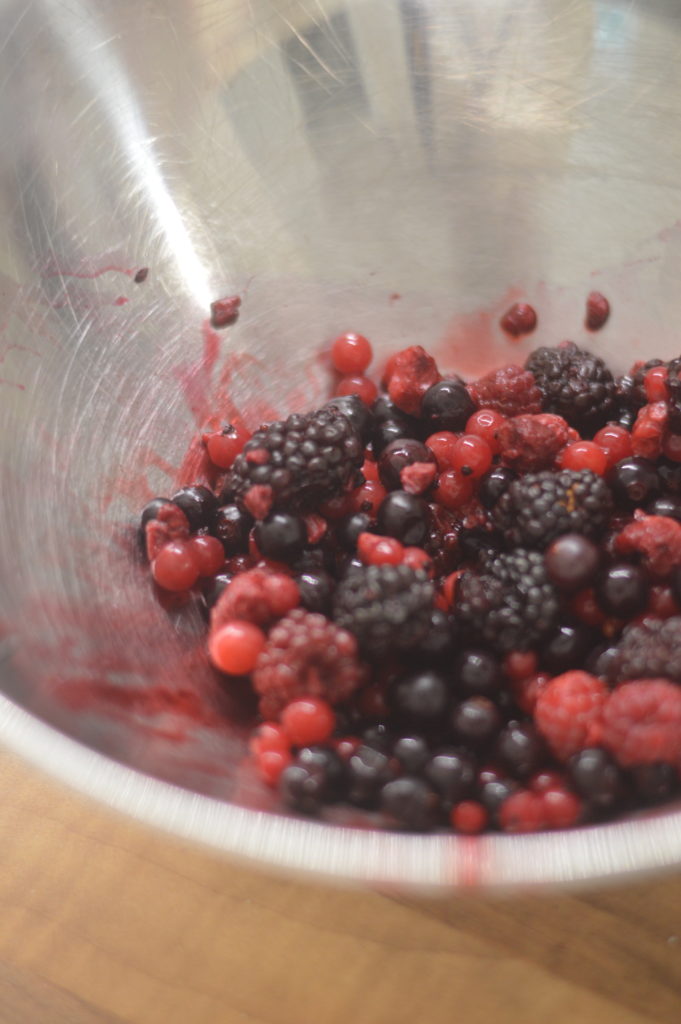 Low Carb Mince Pies
A simple low-carb mince pie recipe. For
23 low-carb
/ Keto/ grain-free and gluten-free Christmas recipes, check out my festive e-book, here. 
Author:
The Low Carb Kitchen
Ingredients
PASTRY
100 g ground almonds
30 g coconut flour
20 g Sukrin Gold sweetener, (for alternative sweetener, see notes)
1 tsp cinnamon
1 egg, medium (plus 1 optional egg for later to glaze the pastry)
15 g butter or coconut oil, melted
15-20ml water
FILLING
250g frozen berries, thawed
½ tsp orange zest
¼ tsp lemon zest
45 g Sukrin Gold sweetener (for alternative sweetener, see notes)
1 tsp mixed spice (I used one from M & S which I highly recommend as it has dried orange in it)
1 tbsp chia seeds
Instructions
Preheat oven to 180 C.
Make sure your frozen berries are thawed.
In to a bowl add the ground almonds, coconut flour, sweetener and cinnamon. Using a wooden spoon or spatula, stir dry ingredients together until combined
Add in the beaten egg. Stir in well to form coarse breadcrumbs
Add in the melted butter and continue to stir in to the mixture. Slowly add the water until a dough has been formed (if you require a little more water then do add some but do be aware you want it to be a dough consistency). Use your hands to knead this in to a ball.
Wrap the dough in clingfilm and pop in the fridge whilst you make the filling (I suggest 20 minutes or more, the longer the better).
Drain the thawed berries of any liquid they might be standing in. Pop the berries in to a pan over high heat.
Bring to a boil, breaking them down as much as you can and stirring regularly for about 60 seconds, then reduce to a medium simmer.
Add in the orange zest, lemon zest, mixed spice and sweetener (be wary of how much sweetener, better to add to little and then add as you taste it).
Stir well until combined.
Continue to simmer for about 5-6 minutes until a thick jam like consistency.
Remove from heat, add the chia seeds and leave to stand for 15 minutes (the longer the better).
My suggestion at this stage would be to try the mixture. If you don't think it is sweet enough then add a little more sweetener, adapt the ingredients as you see fit. More spice, more zest if required etc.
Remove pastry from fridge. Split in to small balls (remember to keep a little to the side to make the stars or any other decoration you like) and press each one carefully in to the pie moulds.
Place in the oven for 8-10 minutes until firm and slightly going golden at the edges.
Add in 2 tsps filling to each pie.
Add any decoration you might like (I hand cut the stars).
Optional: Whisk one egg in a cup and apply an egg wash to the star and any visible pastry.
Place back in the oven for about 10 minutes until golden.
Enjoy hot from the oven, or cool completely and store in a tin on the kitchen side for up to 4 days or in the fridge for up to 7 days.
Notes
Sukrin Gold
is a like for like sweetener to brown sugar.
The first ever all-natural brown sugar free sweetener with the aroma, sweetness, flavour and texture of granulated brown sugar.
So, if you are using another sweetener be mindful that you might not need to use as much. You can of course avoid sweetener altogether, or use an alternative like coconut sugar / honey etc, just be aware that by using sugar you will be increasing the carb content considerably.
Nutrition Information
Carbohydrates:
4g per pie
As a T1 you can (within reason) eat what ever you want. But, if you are struggling with your blood sugar control and if you would like to gain tighter control then reducing the amount of carbs you are consuming could help a lot. For me, it helped cut out the high highs and the very low lows- the swings that can come from getting your bolus ratios wrong. Being over or under with the carb counting, over correcting / as well as battling all the other things life throws at you.
If you are T2 diabetic and on medication, have gestational diabetes or pre-diabetes then the very best thing you can do (in my opinion) is reduce your carb intake as much as you can. Be aware of what you are eating and how much. That's not to say that life should be void of food, or that we should settle for lettuce leaves and water. Life is too short and food is too delicious. But, just be wary. Look at the carb content on packet. Ask for ingredients in restaurants and just be sensible.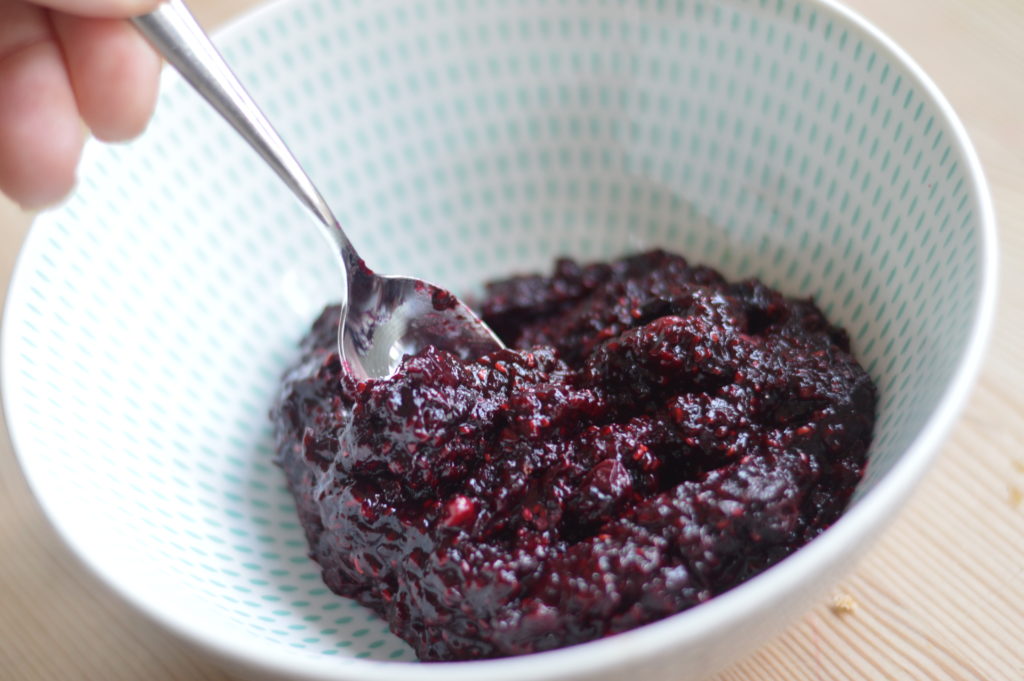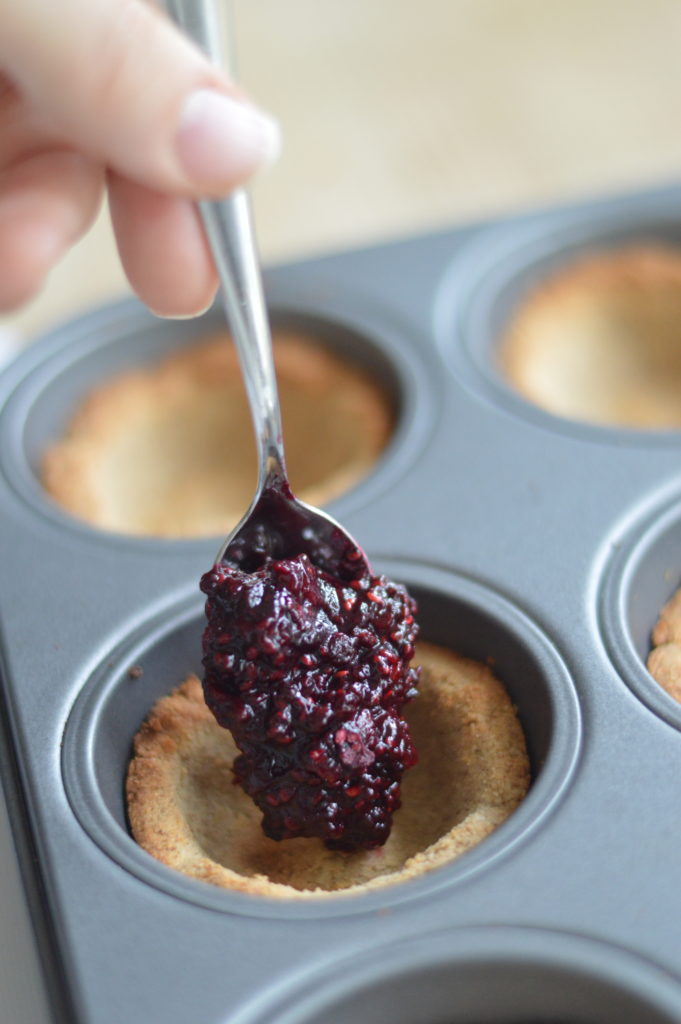 An average shop bought all butter mince pie contains a whopping 34.2g carbs (60.3g per 100g) and that's before you add in that glass of mulled wine (average glass is 29g carbs). There is not only dried fruit of all varieties, but added sugars, highly processed oils and then the grains and more sugars in the pastry. I have never been in to mince pies anyway, so there was no real love lost when I went low carb. But I do appreciate that lots of people do love them and as such, these  homemade mince pies are for you. Having been testing the recipe over the last week, I have completed 3 separate batches, fine tuning the ingredients and quantities each time. 
The ingredients for an average shop bought mince pie are as follows: Mincemeat (47%) (mixed vine fruits (sultanas, raisins, currants), sugar, apple, humectant (vegetable glycerine), wheat glucose-fructose syrup, glacé cherries (cherries, wheat glucose-fructose syrup, sugar, colour (anthocyanins), acidity regulator (citric acid)), apricot, sunflower oil, almonds, brandy, orange peel, cornflour, acetic acid, gelling agent (pectin), lemon peel, acidity regulators (ascorbic acid, citric acid), cinnamon, nutmeg, barley malt extract), fortified wheat flour (wheat flour, calcium carbonate, iron, niacin, thiamin), salted butter (milk) (16%), sugar, raising agent (ammonium hydrogen carbonate).
If you do not tolerate ground almonds then please replace them with an alternative flour. For example ground linseed, sesame seed flour etc. Just be mindful that the taste will change considerably and the carb content will need to be recalculated too.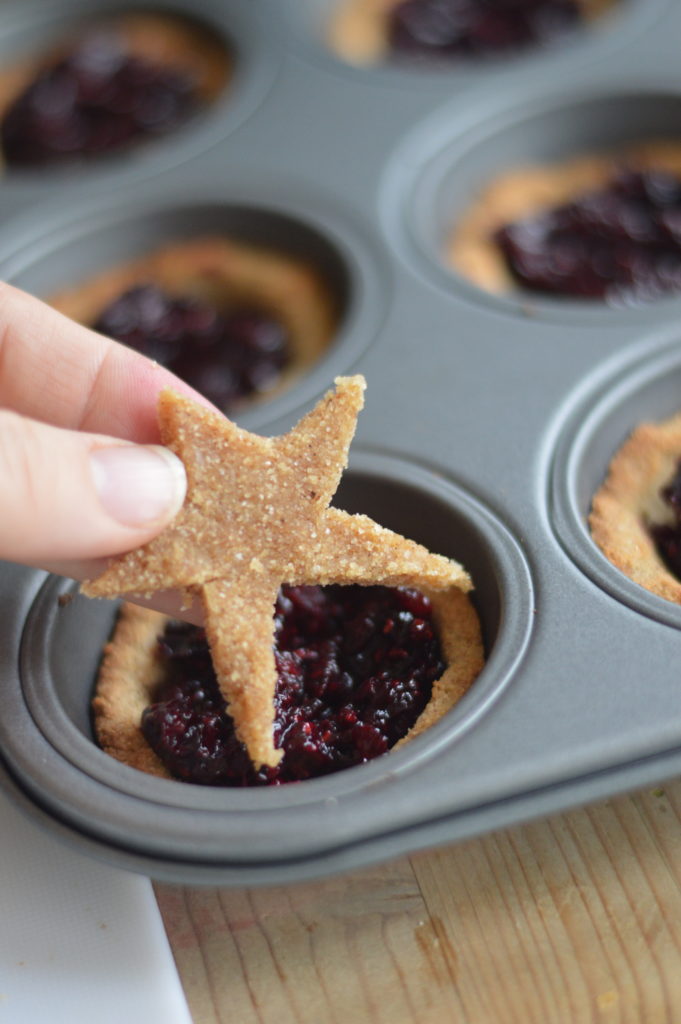 With my low-carb mince pies recipe I have used mixed berries instead of dried fruit. I have made a low carb pastry which has a wonderful texture and a warm spice to it and I have used unsalted full fat butter to give it that rich butteriness that we all crave. I recommend using frozen mixed berries that you have thawed. I bought mine from my local Sainsbury's for a couple of pounds.
Any excess liquid I pop in to a bottle and use as "cordial" with some water for my toddler- it's thick and naturally sweet. I, personally, will not give her juice or squash (although she has on a couple of occasions tried both- not under my watch I must add !! ) as they are things that children do not need and my dentist wholeheartedly agrees! So – a herbal tea bag in some water or the "juice" from some thawed fruit makes a delicious alternative. 
To defrost them quickly then place the berries in a bowl standing in a large bowl or pan with an inch of boiling water. 
For 23 low-carb / Keto/ grain-free and gluten-free Christmas recipes, check out my festive e-book, here.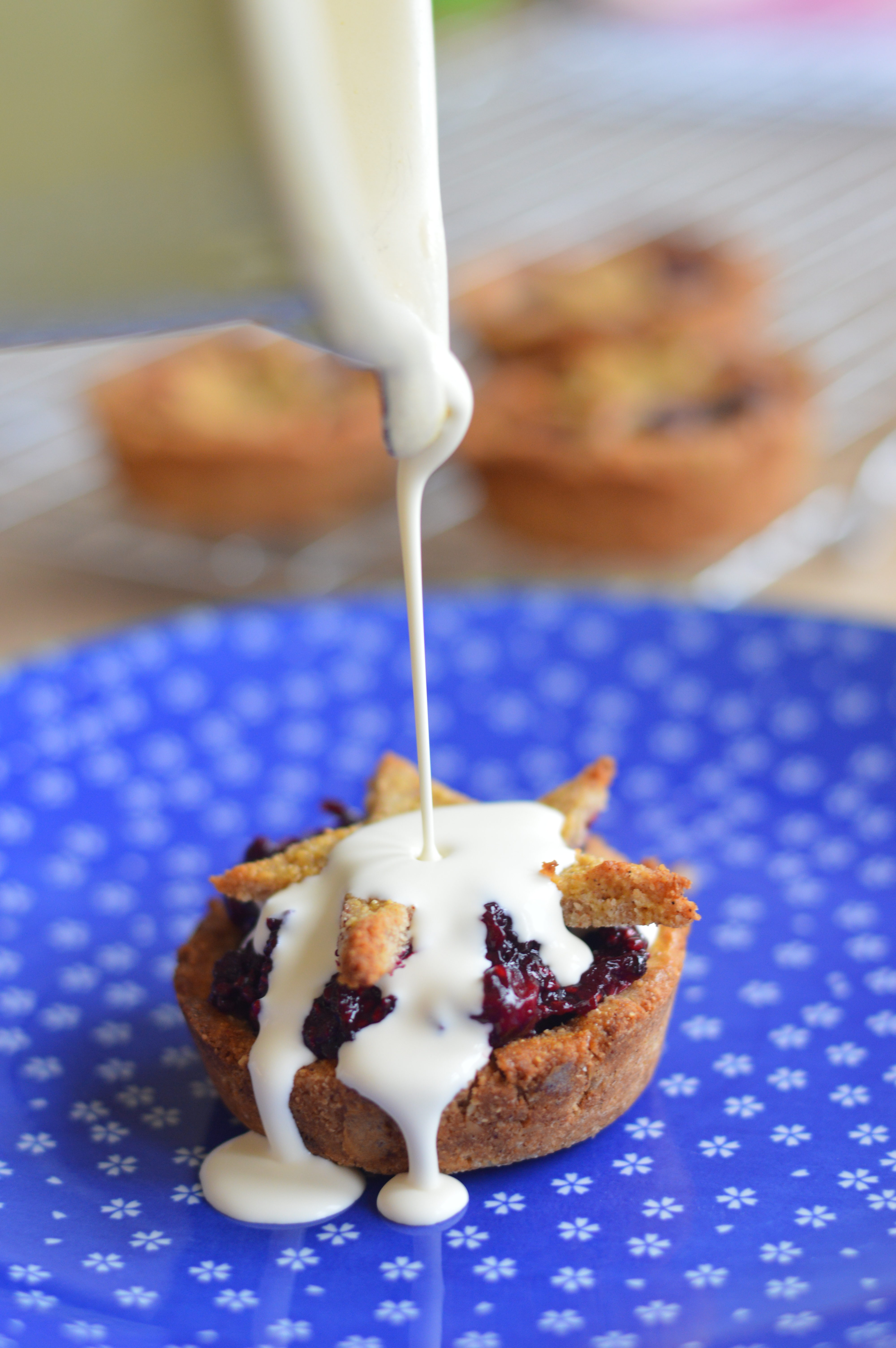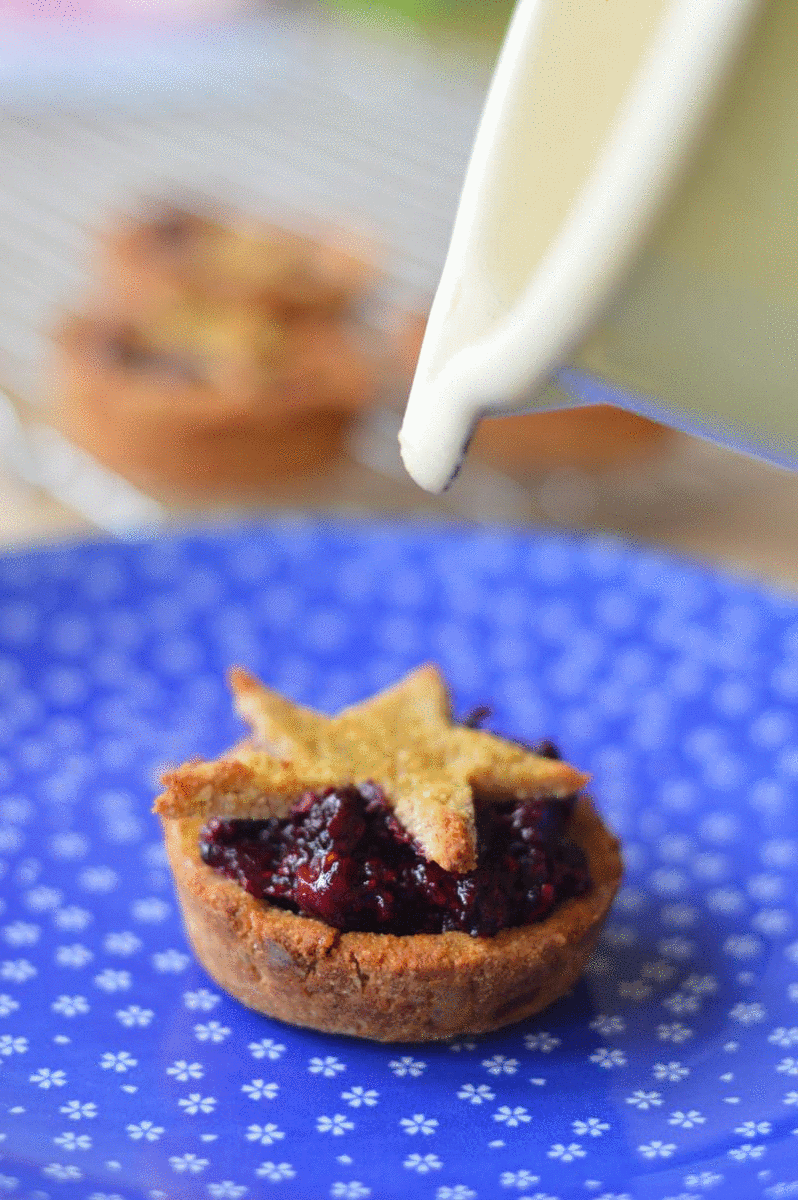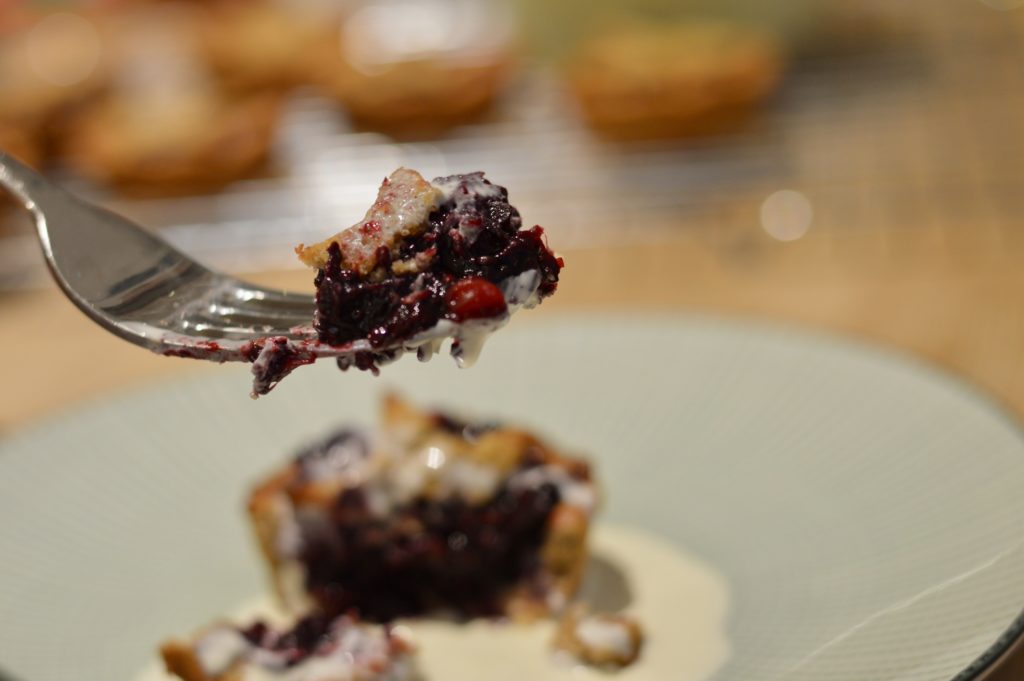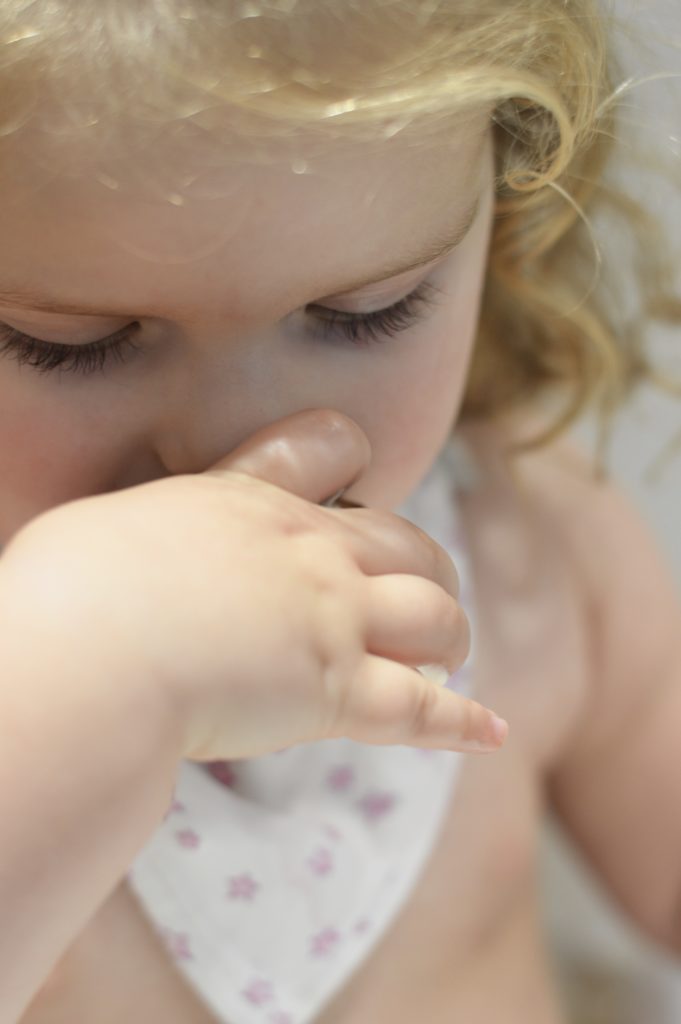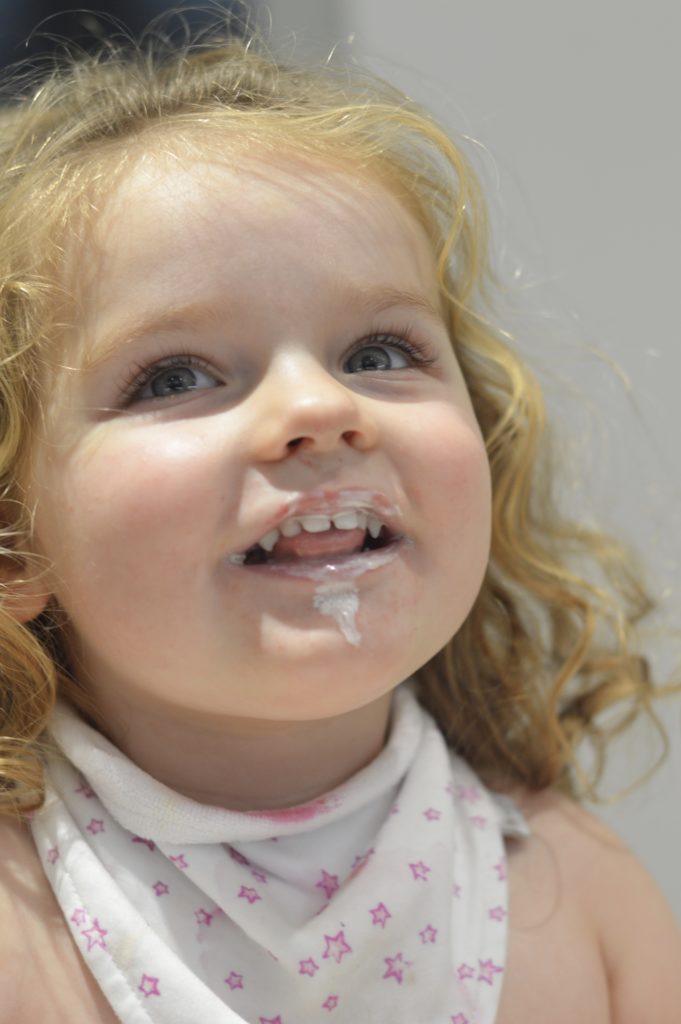 If you want more of my recipes, then please do check out my book (co-authored with Dr David Cavan), where you will find 100 low-carb recipes for the whole family, here. 
E x
For 23 low-carb / Keto/ grain-free and gluten-free Christmas recipes, check out my festive e-book, here. 
All opinions in this blog are my own. I am not a medical professional, just an expert in living my own disease. Always seek medical advice. 
ALL PICTURES ARE MY OWN AND ARE NOT TO BE COPIED AND REPLICATED WITHOUT MY SOLE PERMISSION.